NDP Candidate posted offensive meme on Facebook about waging a crusade
The meme posted by Calgary - Peigan NDP Candidate Joe Pimlott, includes an illustrated image of a knight with the caption "I'll see your Jihad. And I'll raise you one Crusade.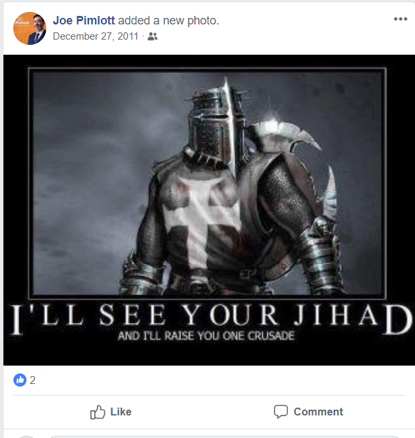 The crusader internet meme has been found in the darker corners of the internet.
Joe Pimlott posted the meme on Facebook on December 27, 2011
Pimlott posted the meme again on Facebook on July 1, 2012

The Alberta NDP: Wrong priorities. Still Wrong for Alberta.